About Barta Company
Barta Limousine Company Ltd. provides personal transportation with comfortable vehicles and minivans. Our clients are companies, hotels and embassies, as well as individual tourists looking for reliable and quality transport services. Our aim is to provide equal or even better service to visitors from abroad who are accustomed to quality from many other capitals in the world. We offer safe and reliable transport from/to Václav Havel Airport Prague, but also to all destinations according to your wishes. We are fully aware that every visitor to Prague and the Czech Republic expects quality service. So, we do not focus on just the fulfillment of agreed conditions, but we want every customer has had a good feeling that the service was performed according to his wishes, and he was pleased with the care we provided. We always go that extra mile to be helpful and make the transport enjoyable. Among our regular clients are film and theater agencies, travel agencies or organizers of congresses. Fleet of Barta Limousine Ltd. includes comfortable passenger cars, elegant minivans and modern buses. We run our services since 2007.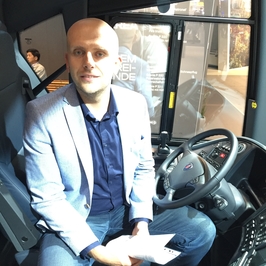 David Bárta,
Owner of Bárta Limousine Ltd
Barta Limousine Company Ltd. was founded in 2007 with aim to provide an adequate transport services to demanding clients from the Czech Republic and abroad. I wanted to prove that transport services in the Czech Republic can be of high quality, reliable and at affordable price as well as in many other world metropolis. And I believe that we have proved it.
Barta - Prague transfer
www.bartatransport.cz

Bělohorská 125/24
Praha 6 169 00

CRN: 246 88 347
VAT: CZ24688347

Banking Details
ČSOB - account number: 237198035/0300 (payment in CZK)
IBAN: CZ18 0300 0000 0002 3719 8035
SWIFT/BIC: CEKOCZPP
Opening Hours
Monday - Sunday
Our call centre operates 24/7
Bookings and Questions
WORK Tel. +420 220 960 888
WORK Free of charge +420 800 213 222
WORK Mob. +420 775 309 666

How it

works
Chauffeur waiting for you in the arrival hall
English and Czech speaking chauffeur
Chauffeur will carry the luggage to the car and hotel for you
Chauffeur knows his way around town and destination address
Online arrival time monitoring of your flight - if delayed chauffer will wait for you
Proffesional

services
Fixed price, no hidden charges
Chauffeur knows his way to destination address, no detours
Cash or debit/credit cards accepted with in-car card payment terminals
Payment on invoice for corporate clients
Prague Guided Tour voucher for free
Discretion
Your

comfort
Quality and well equipped vehicles enabling relaxation before business meeting
Comfortable and spacious interior
Luxury limousines or minivans for choice
Bottled water and wi-fi hotspot free of charge
Always clean and smoke-free interior
Book now